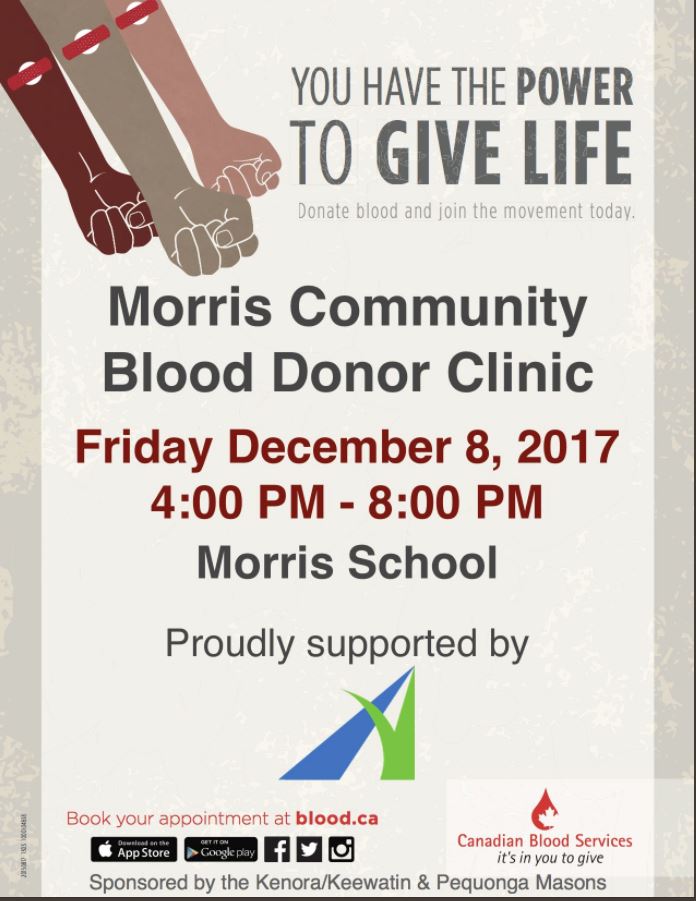 It's in you to give!
Morris Community Blood Donor Clinic

When: Friday December 9th
Where: Morris School
Time: 4:00 pm – 8:00 pm
You have the power to give life!

5 people will stop and read this today.
If those 5 people donated blood, 1 cancer patient could be treated.
Please call now to book your appointment!

Call 1 888 2 DONATE (1 888 236 6283)
or book online at www.blood.ca.
Next date for blood donation will be July 28th!!!!